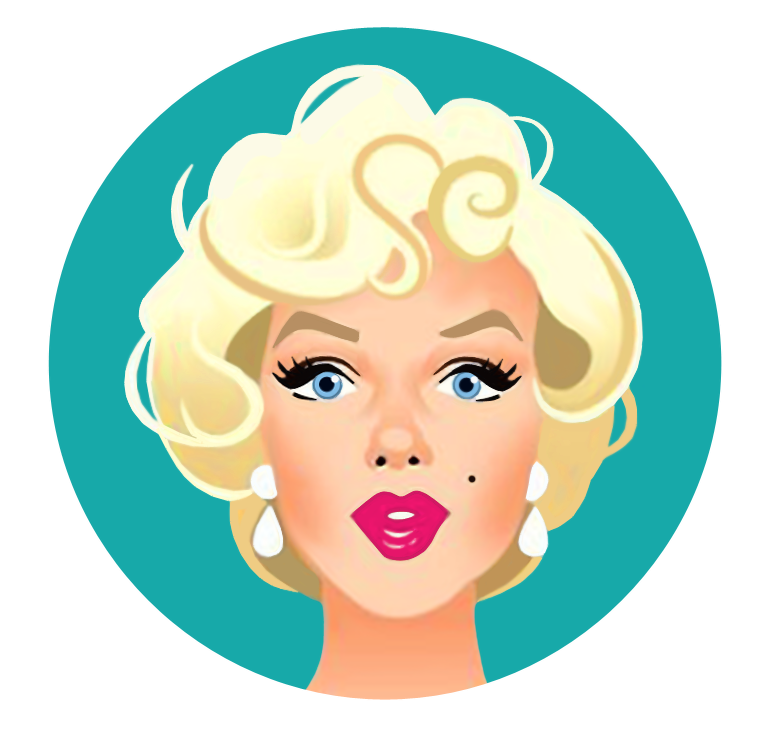 Bombshell Brand Style Guides
A true bombshell has an exceptional brand of female magic; a form of creative witchcraft that has the power to captivate. Your brand should have this also.
Dita Von Teese, Gwen Stefani, Miley Cyrus, Madonna, Kylie Minogue, Lady Gaga, Taylor Swift. Love them or hate them, I've always been fascinated and mesmerised by them all, and recently it became super obvious as to why …
Persona.
Reinvention.
They're innovators. They've got style. They follow their own rules when it comes to creating their unique looks. They are the trendsetters with staying power who are unafraid to stand out from the crowd. These celebrities have obtained longevity for a reason – they all have fabulous, clear branding. They all know the importance of a stand-out brand and being deliberate.
But this type of deliberate styling was around long, long before today's celebrities became household names. Think of Charlie Chaplin in the silent movie era, James Dean broodily smoking a cigarette, Elvis and his scandalous hip shaking. And then there were the women. Marilyn Monroe's breathlessly sexy voice, Audrey Hepburn standing in front of the window to Tiffany's, Grace Kelly's princess fairy tale, and Elizabeth Taylor's showstopping trademark eyes. They stood out from their peers. They became timeless. They became truly iconic.
And yet, all of it was intentional.
Branding specifically can reap many rewards and is essential to a well put together brand. And to make things easier on you, I've simplified my branding process into 4 distinctive but memorable types:
Marilyn Grace Audrey Elizabeth
Taking inspiration from our timeless icons, these 4 memorable Hollywood bombshells, with very distinctive styles, provide an easy guide for you in selecting the colours, patterns, and other styling elements in your brand styling formula.
So, why have I chosen Old Hollywood starlets over modern day icons?
Because these women are all timeless. These were created beauties; they were made to be glamorous. They have longevity.
Even today, they stand out from a sea of carbon copy starlets as the most unforgettable sirens of all time. They dared to stand out – and we remember them for it. That is what I want for your business too!
Understanding which Brand Bombshell Brand Style Guide suits you and your business is essential to utilising colour to its full potential. We all have a bit of all 4 within our genetic makeup. But we most likely lean more heavily toward one or two archetypes.
As you read through the descriptions of each bombshell, be mindful of what resonates most with you. You will likely find yourself drawn mostly to 1 or 2 particular bombshells. Think from 2 perspectives – that of your personal style and also how you want your business to come across. Are they the same bombshell for both? Just remember: life is too short to follow all the rules, so keep in mind that the Bombshells are simply a guide to make your process super easy.
Let's get to know them: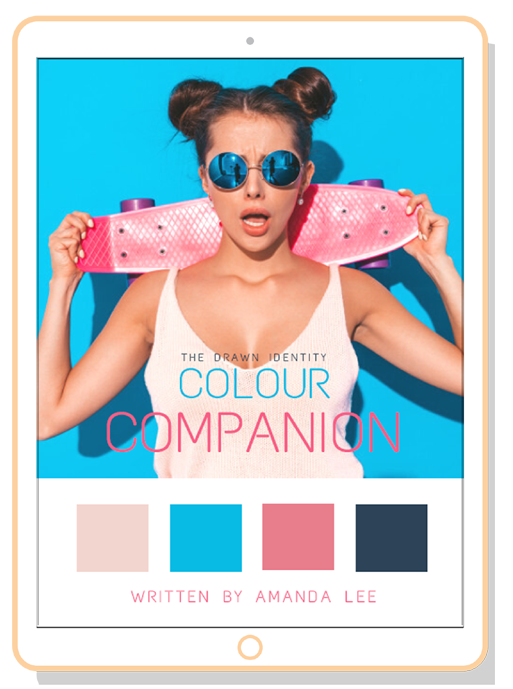 Get my Colour Companion E-Book FREE!
PROFESSIONAL LOOKING BRANDING RIGHT FROM THE START!
************************************************
»  Make your brand design super easy
»  Choose the best colours for your brand
»  Send the right message to your audience
NOTE: Our iconic bombshell illustrations are supplied by one of my absolute favourite illustrators – the fabulous  Alejandro Mogollo , who is just as crazy about Old Hollywood and pop icons as I am. Check out more of his work on Instagram .