Design Services
Personalised design that's uniquely YOU!
Custom illustration is a step above the fold when it comes to design. It is specifically personalised and distinctive to you. From one-off illustrative designs, to more complex projects, I can  help you put forward your message in a way that truly resonates with your audience and creates a lasting impression.
Custom Illustration
Character Creation
Fashion Illustration
Celebrity Illustration
Graphic Design
Website & Social Media Graphics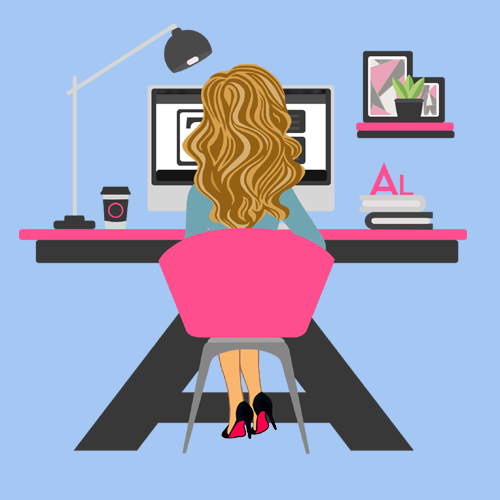 Logo Design is the face of your brand. Your experience of life is unique, and your design should be also. From minimal and feminine, to bold graphic elements, I can assist you in discovering the logo design that is truly, unique to you.
Presenting your product or service in the best design  light possible is the key to increasing your customer base and sales. Cohesive design also improves your product's perceived value in the eyes of your customers, and ties all of the elements of your business together in a sophisticated way. This helps to reinforce your customer's emotional connection with your brand as a whole.
Connecting all of the pieces together is what I do best, and can tailor a package that incorporates the elements that you need at an affordable price.
Looking for high quality, customisable girly graphics at affordable prices? I've got you covered! The shop contains graphics and downloadable resources for small business, bloggers, and crafty types looking for a unique touch.